🎉🎉🎉 Yes, you read it right – we hit the big 💯! First things first, a massive thank you for being with us, reading and supporting our newsletter, which has been the driving force behind our journey to this incredible milestone! 😄
In this week's release, we're taking a stroll down memory lane through the top-notch archives – from the most popular tools endorsed by the community on our MDS page to revisiting the most popular newsletter edition and podcast episode, we've got everything included.

And here's to you, our amazing readers, for making this milestone possible 💙. So, let's begin:
Most Loved Tools
MDS.xyz has an ever-expanding repository of 500+ data tools that are making waves in the world of MDS. Within this lineup - Tecton, Hopsworks, Hex, and Feast stand out the most. We are glad to see these tools resonating so strongly with our community members and here's a heartfelt toast to these cherished tools, as chosen by our wonderful community! 🥂
Popular Data Stacks
We've rounded up the most impressive data stacks from the major players in the field. Get into the insights on the very tools that have propelled these companies on their data adventures.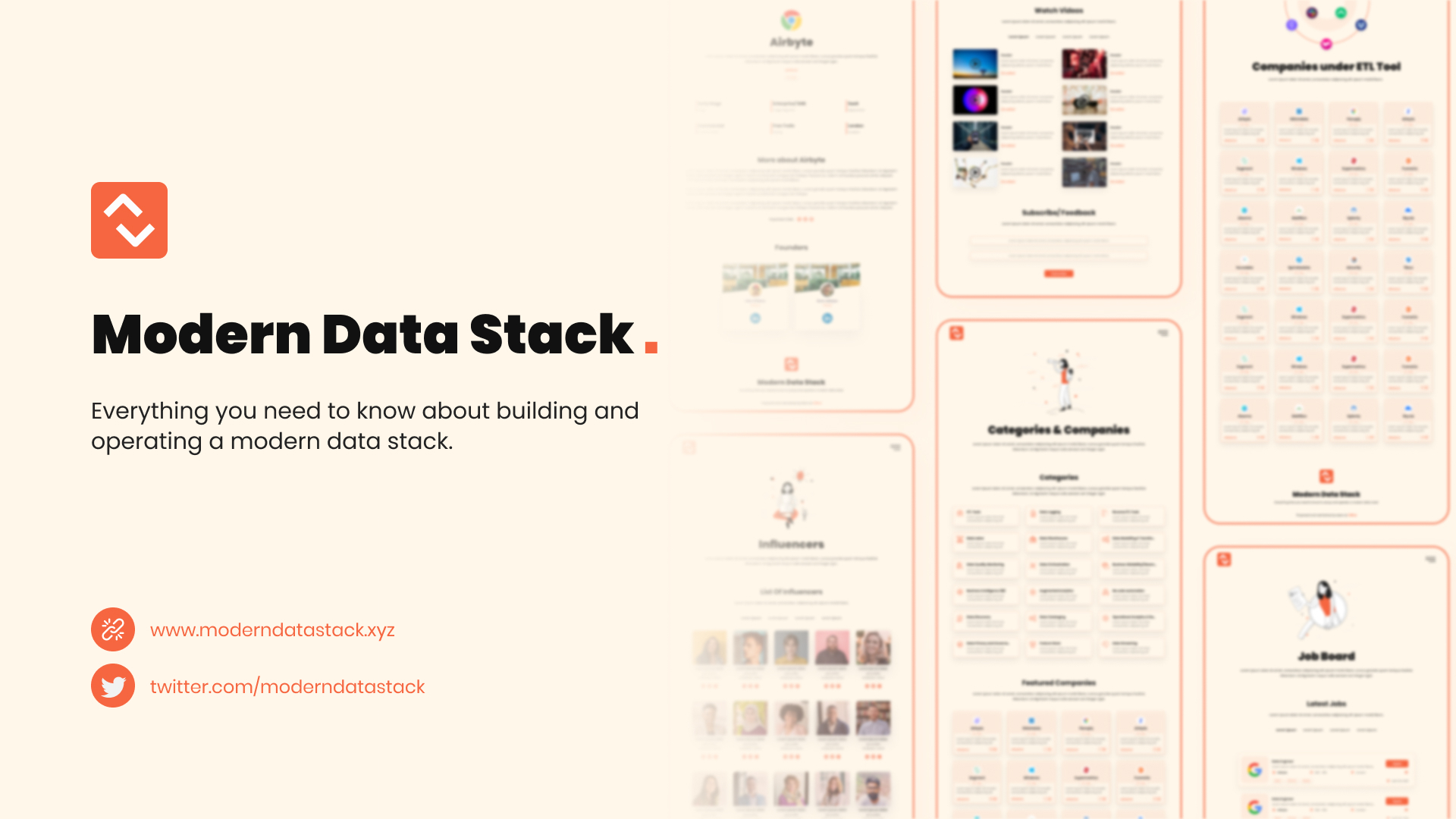 2.  L'Oréal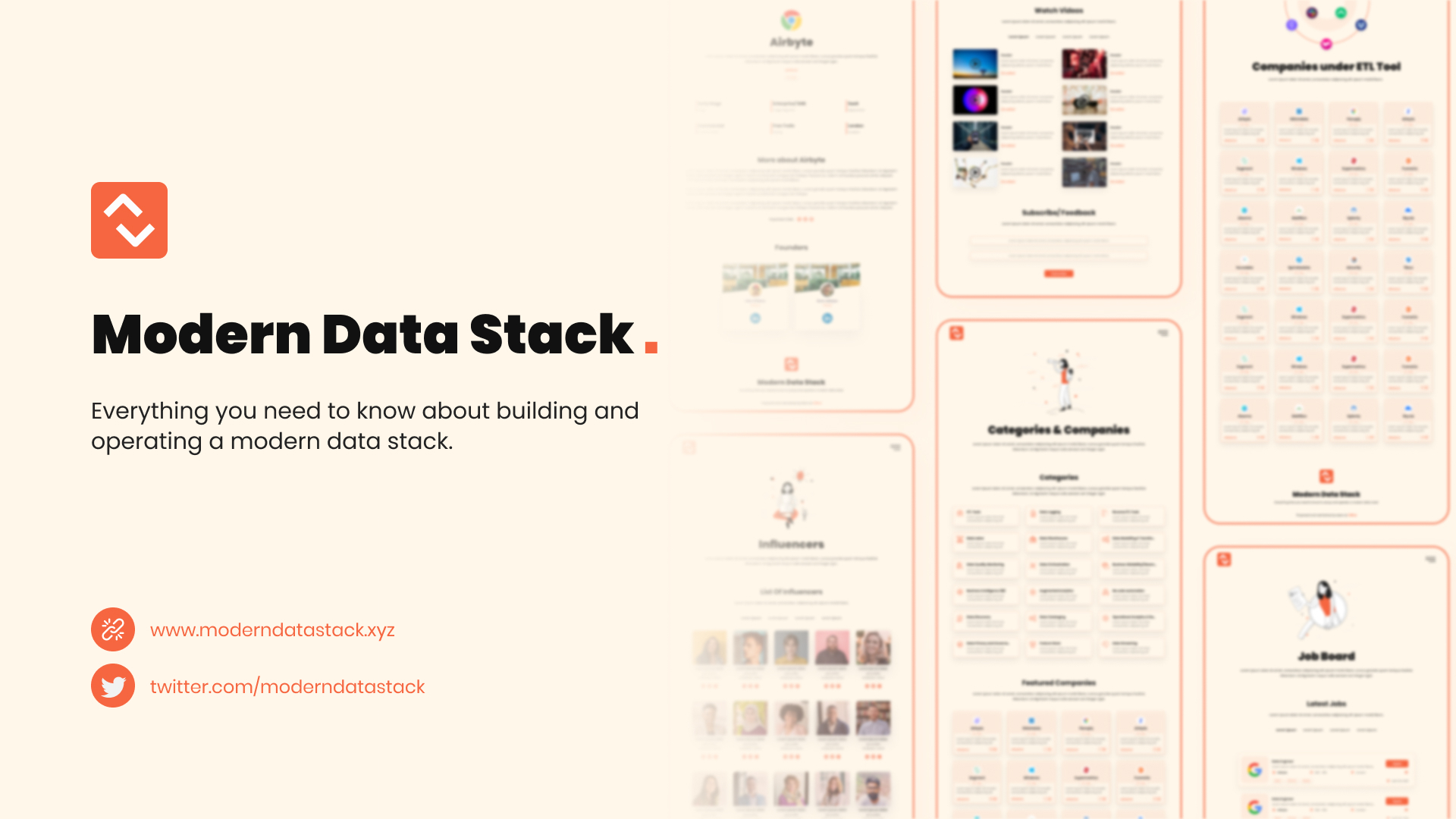 3.  Pluralsight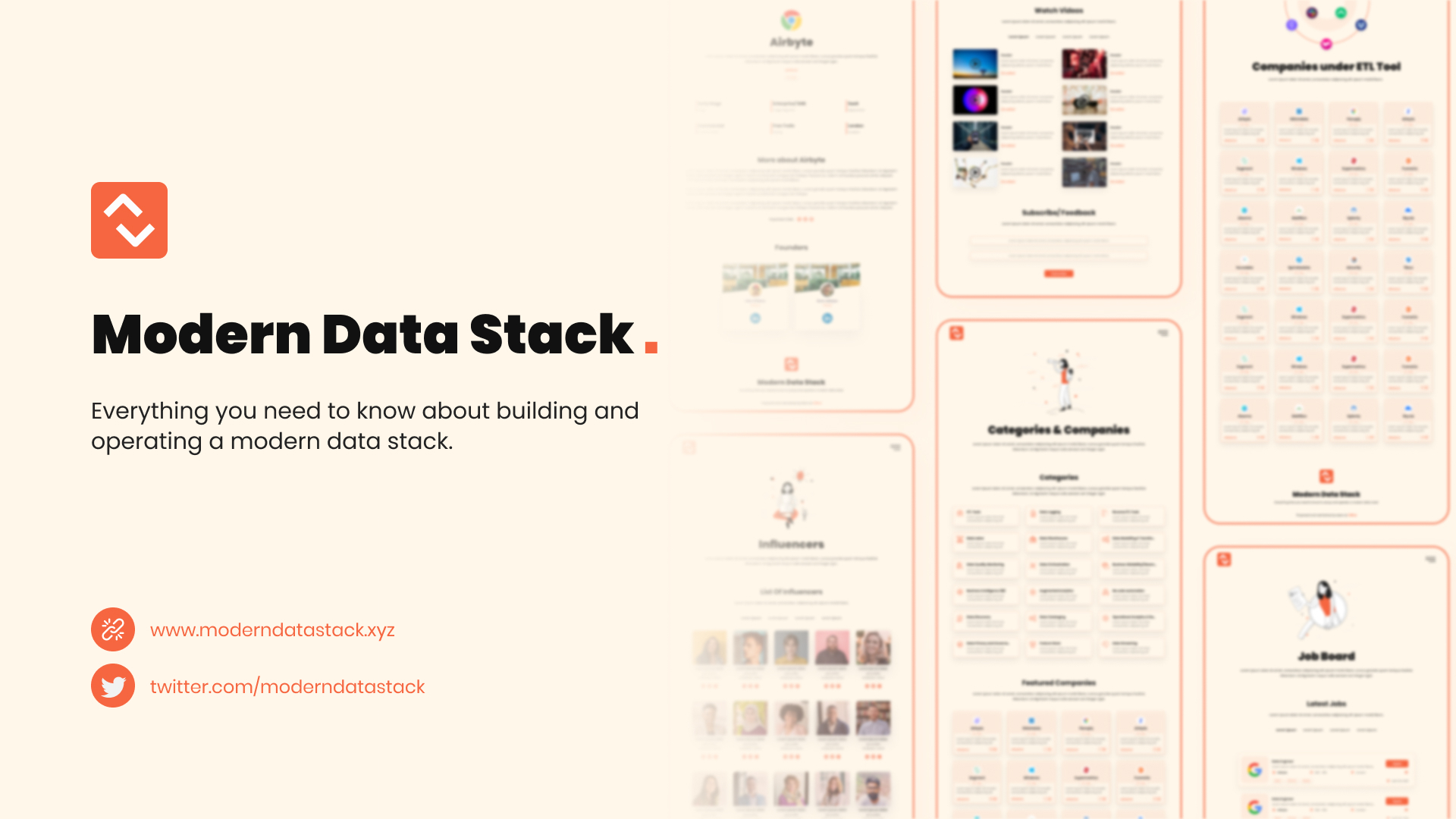 Most Popular Podcast Episode
Dive into the hottest podcast episode across both the seasons! Listen to this episode featuring Lauren Balik who spills the beans on the glitches in today's data stacks and reveals the three factors driving data platform costs. She also weighs the build-versus-buy dilemma, endorsing cloud-based OLAP databases for small businesses.
This episode was downloaded more than 550 times on all platforms combined, so don't wait and tune in now: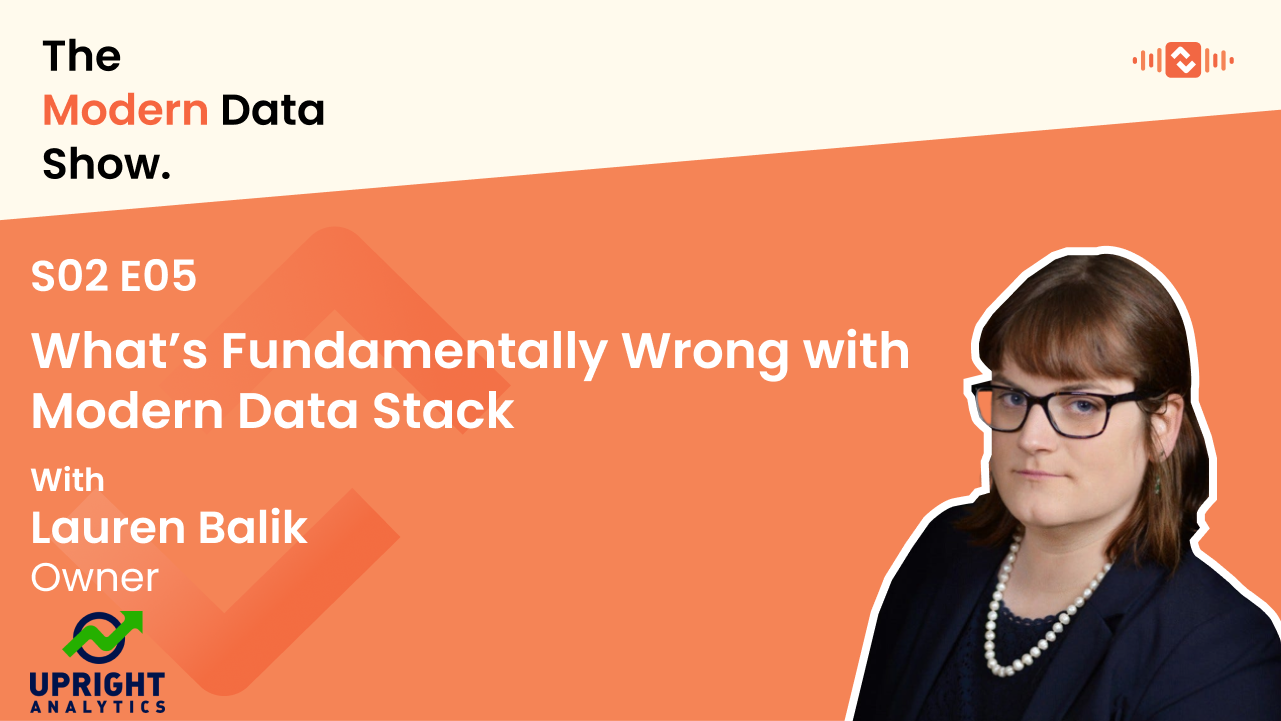 Consecutive Winners of the MDS RocketShip Awards
With a focus on fostering unity within the MDS community, our MDS RocketShip Award recognises the positive impact of data tools that are shaping the industry. Presenting a lineup of tools that have received this award for two consecutive years - Looker, Starburst, Streamlit, Hightouch, Hex, Snowflake, Avenue, dbt, Debezium
Know more about the MDS RocketShip Awards 2023:
Popular Newsletter Editions
Discover our top-performing editions, reaching and engaging the most readers. Don't miss out on these editions that have captured the most love from our audience:
MDS Newsletter #71
MDS Newsletter #66
Top Journal Contributor:
With MDS Journal we wanted to empower our community with invaluable data insights. Leading this charge is Benedetta Cittadin, our standout contributor, who has covered a range of data topics. Do give her a follow on LinkedIn and Twitter to read all her amazing write-ups.

Read all our Journal here: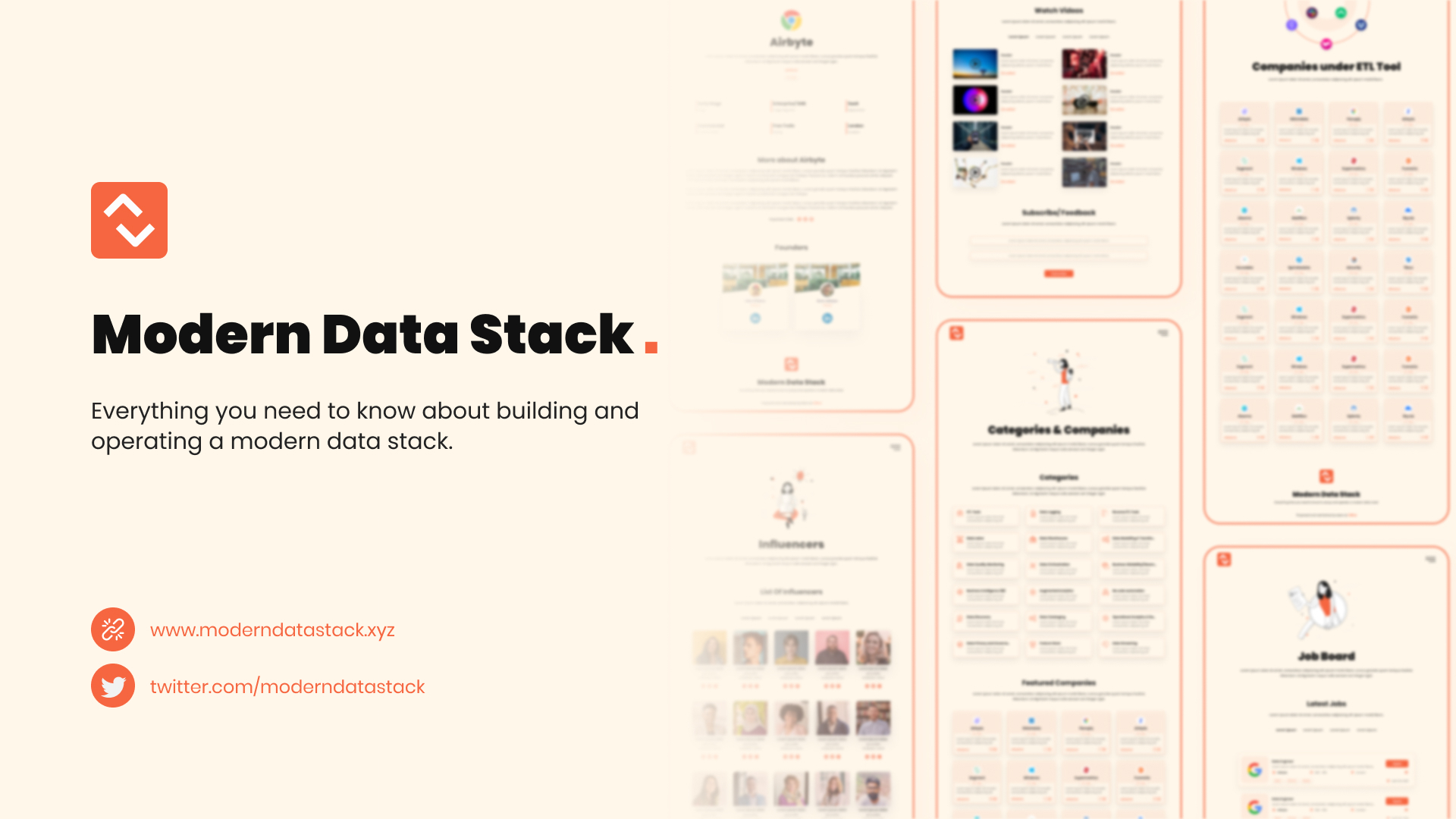 Testimonials:
We totally feel your love and are super grateful for the support!
We are overwhelmed by the incredible love and support we've received for our newsletter. Your feedback has helped us refine and enhance each edition. It's heartening to see that a majority of our readers are truly enjoying the content we bring.

Thank you for being an essential part of our community! 💌📈🙌
Make sure you follow us on LinkedIn and Twitter for the latest content.
---
About Moderndatastack.xyz‌‌ - We're building a platform to bring together people in the data community to learn everything about building and operating a Modern Data Stack. It's pretty cool - do check it out :)